SHHH! DON'T TALK ABOUT IT
Subscribe wherever you listen to podcasts!
Can't find our show on your preferred platform? Let us know!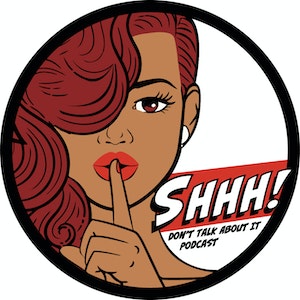 Two besties- a nurse and a therapist- shamelessly talk about all the things you think you have to keep inside and hide from the world. This is a shameless, raw, nothing off limits, authentic and safe space for sharing personal stories without judgment- only love, acceptance, and grace. We're here to shed light on those "dark" thoughts to embrace them, love them and share them in order to heal one another. Hosted by Megan Irwin & Reyna Mallare.
SOLID LISTEN IS ON PATREON!
Love our shows? Consider supporting our network/hosts via Patreon. 
Rewards include but are not limited to:
Bonus content from our hosts

Exclusive shows

Early episodes