WELCOME TO THE SOLID LISTEN NETWORK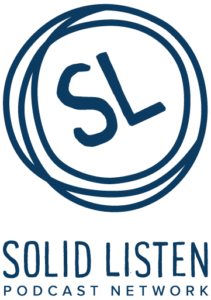 LISTEN TO YOUR FRIENDS!
Solid Listen was born from the desire to bring new voices to the podcasting space. 
Our hosts are spread across the United States, have different economic and religious backgrounds and ethnicities but they have one thing in common: A
n expertise on topics that only their life experience, dedication to the subject matter and insatiable curiosity could produce.
READ MORE ABOUT SOLID LISTEN NETWORK >>  
SOLID LISTEN IS ON PATREON!
Love our shows? Consider supporting our network/hosts via Patreon. 
Rewards include but are not limited to:
Bonus content from our hosts

Exclusive shows (some only available on Patreon!)

Always ad-free